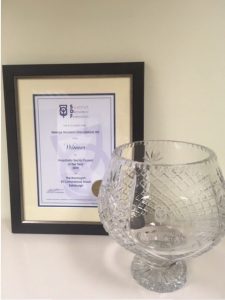 George Nicolson are delighted to be awarded the Winner of the SDF Hospitality Project of the Year 2019 for The Barologist, Edinburgh. On behalf of our client, Greene King, this project was one of our most adventurous principal contracts to date.
To read our Case Study and view a selection of striking images of this popular establishment, please click on the link below:
https://www.nicolson.co.uk/case-study/barologist-edinburgh/
Please visit our Awards & Accreditation Page to view an impressive list of other company achievements.