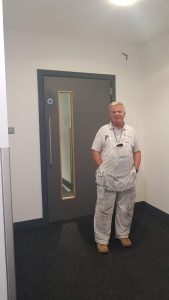 On Tuesday 16th June 2020 at 1100 hours, a minutes silence/reflection in memory of Tam Blyth took place to pay our respects to our colleague and friend who so sadly passed away on Monday 30 March 2020. This was undertaken on site, within our offices aswell as within the homes of those fortunate to have worked with him.
Tam came to work for Nicolson's some 30 years ago. He was unique in how he handled things, nothing phased him, nothing seemed to get to him or ruffle him. Tam met everything head on as this was his way. Now Tam didn't suffer fools gladly. If you had a willingness to work, to learn, to be an asset to the squad then Tam had all the time in the world for you. But, fall short of what was required and he would quickly remind you of those rules regardless of who you were, how big you were or what your position was. It would be fair to say that we have never met anyone to compare with Tam.
Tam was a man who was so well thought of and respected. We may fill Tam's position within the company one day,  however, whoever it is will not fill his boots. We can all truly say we are all better people for having known Tam Blyth.  He will be sincerely missed but never forgotten.
Eulogy by Andy Scotland
RIP Kiddo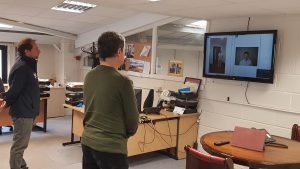 We would like to thank everyone for their support, including Thomas Johnstone Ltd, who were kind enough to allow us to pay our respects at both 10 Hill Place and the Ink Building and who also joined us at both sites to pay their own respects.