The annual CITB Awards 2023 were held on 31st March at The Dalmahoy Hotel & Country Club, Kirknewton during the Scottish Painting & Decorating Trade Show hosted by the Scottish Decorators' Federation.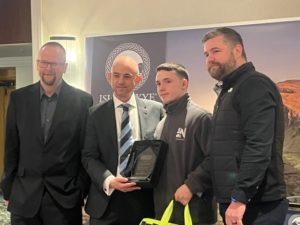 George Nicolson are proud to announce that two of our apprentices received awards in recognition of their great attitude and commitment towards developing their skills and knowledge whilst attending Edinburgh college.
Peter H (pictured left – third from the left) won the CITB First Year Apprentice of the Year Award for 2023. Keiren N (pictured below – third from the left) who won CITB Second Year Apprentice of the Year Award 2023.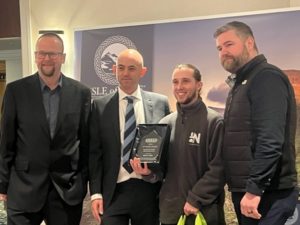 The ongoing encouragement, development and nurturing of the young talent we employ will ensure they are kept engaged, work up to their true potential and learn important life skills. Young people are a vital part of our dynamic workforce as they are ambitious, motivated and eager to learn from our experienced tradespeople.
Everyone at George Nicolson congratulates Peter and Keiren on their well deserved achievements.