Every December we hold our Apprentice Of The Year Awards. No directors or senior management are involved in the voting as the nominees are voted for by our site operatives and site management only.
Our Contract Manager, Andrew Scotland gave an introduction and update on the progress of our apprentices and what the company has been working on in relation to our young people over the year. We also arranged for Greg Jessop, twice AOTY award winner, to present the awards at the ceremony.
Young people are a vital part of our dynamic workforce as they are ambitious, motivated and eager to learn from our experienced tradespeople. The ongoing encouragement, development and nurturing of the young talent we employ will ensure they are kept engaged, work up to their true potential and learn important life skills.
As an acknowledgement of hard work and positive attitude on site, we would like to congratulate Ben H, on receiving our Apprentice Of The Year Award 2018. We also extend our congratulations to Kristofer M for being a very close second especially having only joined us 18 months ago.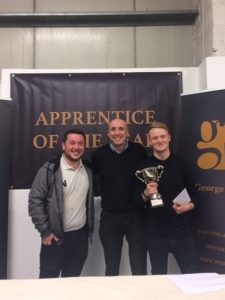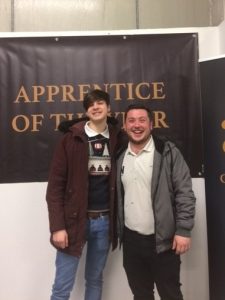 Looking forward, the company will continue to strongly focus on the importance of recruitment, development and retention of young people and thus ensuring a continued increase of the skill level within our company and indeed the Painting and Decorating industry as a whole.